Windows Computer Maintenance & MAC Maintenance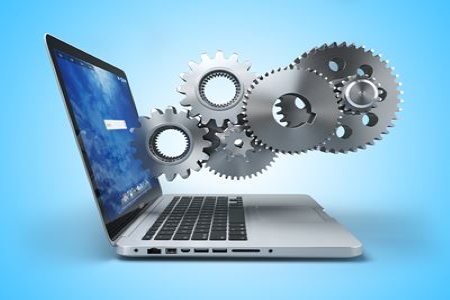 In today's digital age, it's more essential than ever to ensure your Windows computer operates at its full potential. As the premier source for computer services for Wayne, our team at Mobile Computer Services is dedicated to delivering unparalleled Windows computer maintenance, ensuring that your device remains reliable, secure, and up-to-date. As a part of our comprehensive computer services, we strive to detect and rectify potential issues before they escalate, providing our clients with a seamless computing experience. Are you looking for comprehensive computer services in Wayne to help address your Windows computer maintenance needs? If so, give our team of skilled professionals a call today and let us show you the kind of quality results that have helped make us the area's most trusted resource for Windows computer maintenance and Wifi diagnosis and installation services.
Our commitment to excellence in Wayne is unmatched, and we pride ourselves on our ability to offer tailored solutions to meet the unique needs of each client. We understand the intricacies of Windows operating systems and employ the latest tools and techniques to maximize your computer's lifespan and performance.
MAC Maintenance: Caring For Your Apple Computer Concerns
Discover top-notch MAC maintenance services in Wayne with Mobile Computer Services. From system optimization to software updates, we're here to ensure your Apple computer runs smoothly. Don't let your MAC slow you down; contact us today for expert care that keeps your device in prime condition.
Seamless Wifi Installation and Diagnosis in Wayne
In addition to our top-tier computer maintenance, we specialize in Wifi diagnosis and installation. Whether you're facing connectivity issues or planning to set up a new network, our team has the expertise to ensure a robust and reliable connection. Leveraging years of experience in computer services, we diagnose Wifi challenges and offer solutions tailored to your environment. For a hassle-free and secure internet experience, get in touch with Mobile Computer Services.
Frequently Asked Windows & MAC Maintenance Questions
Regular maintenance helps ensure your computers perform optimally, stay secure, and experience fewer issues over time. It's a proactive way to prevent slowdowns and potential problems.
MAC maintenance involves tasks like clearing cache, optimizing storage, and managing background processes to keep your Apple computer running smoothly.
CALL OUR WAYNE COMPUTER REPAIR EXPERTS OR COMPLETE OUR ONLINE FORM