Service Contracts: Complete IT Services Tailored To Your Unique Needs In Wayne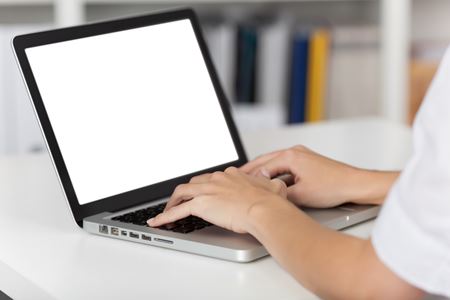 At Mobile Computer Services, we're more than just another service provider. We understand the unique IT challenges Wayne businesses face daily. That's why our service contracts are meticulously designed to cater to those specific needs, ensuring your business continues to operate seamlessly. In a rapidly changing digital landscape, having a dedicated team by your side is invaluable. As the most reliable source for computer services for Wayne, our comprehensive service contracts guarantee consistent computer services, preventive maintenance, and fast response times whenever you face IT hiccups. Are you interested in our comprehensive service contracts to help keep your Wayne business running smoothly? If so, give our team of skilled professionals a call today and let us show you the kind of quality results that have helped make us the most trusted resource for service contracts and computer repairs the area has to offer.
Wayne businesses deserve the best, and our service contracts are a testament to our commitment. Offering more than just a fix, we provide a partnership. These contracts are not just agreements but pledges to maintain and uphold the high standards of service and performance that businesses in Wayne deserve and expect.
Ongoing IT And Computer Equipment Repair
Experience uninterrupted productivity with our ongoing IT and computer equipment repair services at Mobile Computer Services. Our skilled professionals ensure your systems run smoothly, preventing potential disruptions. Trust us to be your reliable partner, keeping your technology in top shape. Contact us today to enjoy hassle-free IT and computer equipment repair solutions for your business.
Your Go-To Solution for Computer Repairs in Wayne
Even with the best preventive measures, computers can sometimes face issues. That's when Wayne businesses turn to us for fast and efficient computer repair solutions. Our experienced technicians ensure that your operations are back to normal in no time. Whether it's a software glitch, hardware malfunction, or just general troubleshooting, Mobile Computer Services has got you covered. Don't let computer troubles slow you down. Contact us today for unparalleled computer services and repairs in Wayne.
Frequently Asked Service Contracts Questions
A service contract is a formal agreement between you and Mobile Computer Services that outlines the scope, terms, and duration of IT support and maintenance for your systems and equipment.
Service contracts provide proactive and ongoing support, ensuring your systems are optimized for performance and minimizing downtime. They offer cost-effective solutions tailored to your needs.
CALL OUR WAYNE COMPUTER REPAIR EXPERTS OR COMPLETE OUR ONLINE FORM