Computer Installation By Skilled Wayne Professionals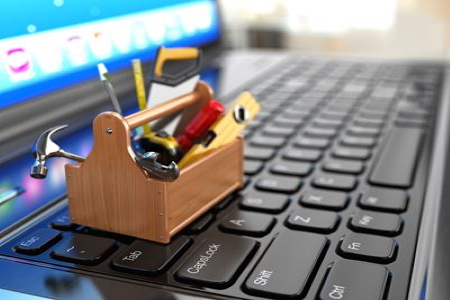 Experience the power of efficient technology integration through our expert computer installation services. At Mobile Computer Services, we specialize in setting up your systems seamlessly, ensuring they work cohesively to elevate your productivity. As the premier source for quality computer services for Wayne, our team of skilled professionals in Wayne is committed to providing you with top-notch installation experiences. Are you looking for reliable computer installation services in the Wayne area? If so, give our team of skilled professionals a call today and let us show you the kind of quality results that have helped make us the most trusted source for computer installation and computer backup services the area has to offer.
Whether you're a business owner looking to equip your office with cutting-edge computers or a homeowner aiming to streamline your home network, our technicians are well-versed in configuring hardware, software, and networking components. We take pride in transforming complex setups into user-friendly solutions tailored to your unique needs.
New PC And Mac Set-Up
Setting up a new PC or Mac can be overwhelming, especially with the myriad of configurations and settings. At Mobile Computer Services, we simplify the process, ensuring your new computer is optimized for performance and tailored to your needs. Whether it's a sleek Mac or a powerful PC, trust our experts to provide a seamless, hassle-free setup experience.
Secure Your Data with Reliable Computer Backup
In addition to our computer installation services, we offer trustworthy computer backup solutions to protect your invaluable data. Our backup services:
Data Preservation: Safeguard critical files from hardware failures and data loss.
Risk Mitigation: Shield your data from malware, cyber threats, and more.
Efficient Recovery: Swiftly restore lost or corrupted files, minimizing downtime.
Data Accessibility: Access your data securely from anywhere with cloud backups.
Scalability: Adapt your backup strategy as your data requirements grow.
With Mobile Computer Services, you're not just choosing computer installation - you're selecting comprehensive solutions that elevate your technology experience.
Frequently Asked Computer Installation Questions
Professional installation ensures your systems are set up correctly, maximizing performance and minimizing potential issues. Our experts handle the intricate details, saving you time and guaranteeing optimal functionality.
Our process includes hardware setup, software configuration, network integration, and testing to ensure all components work seamlessly together. We tailor the installation to your specific needs and preferences.
CALL OUR WAYNE COMPUTER REPAIR EXPERTS OR COMPLETE OUR ONLINE FORM