Multi-Server Environments For Wayne Installations: Improved Performance And Security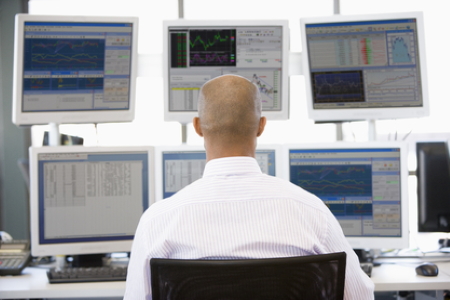 As technology drives businesses to new heights, staying updated and efficient has never been more essential. In the bustling environment of Wayne, businesses require complex server solutions to keep up with ever-growing data and operational needs. As the premier name for computer services for Wayne, that's where our expertise in multi-server environments comes in. By leveraging our state-of-the-art computer services, Wayne businesses can ensure they are operating at peak efficiency, ready to handle the demands of today and the challenges of tomorrow. Are you looking for reliable computer services in Wayne that can help you set up multi-server environments? If so, give our team of skilled professionals a call today and let us show you the kind of quality results that have helped make us the most trusted resource for multi-server environments and CAT5e and CAT6 cabling the area has to offer.
Whether you're expanding, upgrading, or just looking to optimize, our tailored multi-server solutions are the perfect fit. We've made it our mission to help businesses in Wayne get the most out of their tech infrastructure. Multi-server environments not only streamline operations but also bolster security, efficiency, and scalability. We're here to guide you every step of the way, ensuring that your IT setup perfectly complements your business goals.
Multi Server Installation
Experience seamless business growth with our expert multi-server installation services in Wayne. Our team ensures efficient setup, optimal performance, and scalable solutions to meet your business needs. Enhance data management, security, and operations with a well-implemented multi-server environment. Contact us today to transform your business infrastructure and stay ahead in the competitive landscape.
Stellar Connectivity with CAT5e and CAT6 Cabling in Wayne
While multi-server environments amplify your business capabilities, the underlying foundation lies in robust and efficient cabling. Our CAT5e and CAT6 cabling solutions, a vital aspect of our computer services, ensure you get high-speed, reliable connections at all times. Whether you're setting up a new office in Wayne or upgrading your current infrastructure, trust us to deliver impeccable cabling solutions, ensuring that your business stays connected, always. Get in touch with Mobile Computer Services for premier CAT5e and CAT6 cabling solutions in Wayne.
Frequently Asked Multi-Server Environments Questions
A multi-server environment is a setup where multiple servers work together to perform different functions within a network. It allows efficient distribution of tasks, load balancing, and redundancy for improved performance and reliability.
Multi-server setups can handle increased traffic, ensuring your services remain responsive even during peak times. They also enable seamless expansion as your business grows and provide backup solutions to prevent data loss.
CALL OUR WAYNE COMPUTER REPAIR EXPERTS OR COMPLETE OUR ONLINE FORM