Local & Online Backup Solutions & Monitoring For Wayne Computer Equipment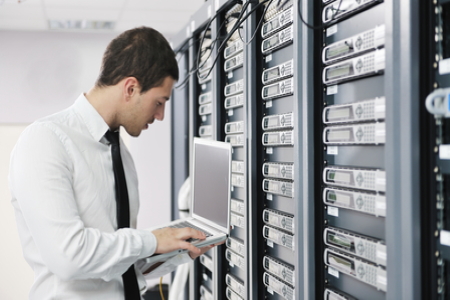 Ensure your data's security with expert local & online backup solutions & monitoring in Wayne. In today's digital landscape, data is crucial for both businesses and personal endeavors. Mobile Computer Services comprehends the critical importance of data protection. Our unmatched local & online backup solutions & monitoring offer a robust shield against potential data loss and disruptions. We take a proactive approach to keep your essential information safe. With our specialized computer services for Wayne, you gain confidence that your data is securely stored and constantly monitored, ensuring quick restoration whenever needed. Are you looking for reliable computer services in Wayne that can help with local & online backup solutions & monitoring? If so, give our team of skilled professionals a call today and let us show you the kind of quality results that have helped make us the most trusted resource for local & online backup solutions & monitoring and business IT support the area has to offer.
At Mobile Computer Services, we comprehend the vitality of your data and recognize the diverse threats it faces. Our local & online backup solutions & monitoring offer a multi-layered defense, combining cutting-edge technology with proactive monitoring. With us by your side, you gain:
Round-the-Clock Vigilance: Our monitoring systems ensure real-time detection of potential issues, allowing for swift resolution.
Dual Protection: We implement both local and cloud backups to ensure redundancy and data integrity.
Efficient Recovery: In the face of data loss, our solutions enable rapid recovery, minimizing downtime.
Heightened Security: Cybersecurity threats are thwarted with our robust protocols and measures.
Seamless Integration: Our solutions seamlessly integrate into your existing infrastructure, preserving workflow efficiency.
Cloud Storage Specialists
Become a pioneer of seamless data accessibility with Mobile Computer Services, your premier cloud storage specialists. Embrace the power of cutting-edge cloud solutions for secure data storage, retrieval, and collaboration. Experience the ease of accessing your data from anywhere, anytime. Elevate your business efficiency with our expertise in cloud storage solutions. Contact us today to revolutionize the way you manage and safeguard your valuable digital assets.
Empower Your Business with Professional IT Support
Mobile Computer Services doesn't stop at data protection. We extend our expertise to business IT support services in Wayne. Elevate your operational efficiency with our expert team by your side. From network optimization to software troubleshooting, our computer services are tailored to meet your unique needs. Experience the peace of mind that comes with streamlined technology, allowing you to focus on growing your business. Secure your digital assets today with Mobile Computer Services's local & online backup solutions & monitoring. Ensure business continuity and mitigate risks effectively. Ready to transform your IT landscape? Reach out to us for business IT support that empowers growth and success. Contact Mobile Computer Services now to embark on a journey of enhanced data security and technological excellence.
Frequently Asked Local & Online Backup Solutions & Monitoring Questions
Local & online backup solutions involve creating duplicate copies of your data and storing them both on your local devices and in secure online repositories. This ensures that your data is protected from hardware failures, accidents, and cyber threats.
Monitoring constantly tracks the health of your backups, ensuring they are up-to-date and functioning properly. It detects any issues promptly, allowing for immediate action to prevent data loss.
Yes, reputable online backup services implement robust security measures, including encryption and authentication, to protect your data from cyber threats and unauthorized access.
CALL OUR WAYNE COMPUTER REPAIR EXPERTS OR COMPLETE OUR ONLINE FORM