New Equipment Set Up & Data Transfer For Seamless Computer System Upgrades In Wayne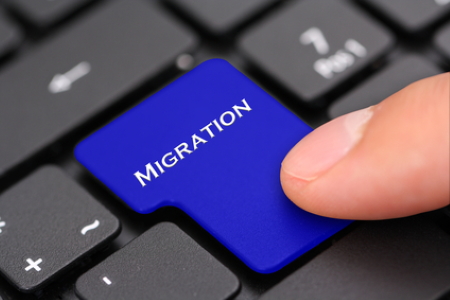 Setting up new equipment and transferring crucial data can be a daunting task, but with Mobile Computer Services, it becomes a breeze. As the premier source for computer services for Wayne, our skilled technicians are here to provide you with top-notch new equipment set up & data transfer services in Wayne. Whether you're a business upgrading your technology or an individual looking for a smooth transition to new devices, we've got you covered. Are you looking for reliable Wayne computer services that can help with your new equipment set up & data transfer needs? If so, give our team of skilled professionals a call today and let us show you the kind of quality results that have helped make us the area's most trusted resource for new equipment set up & data transfer and computer installation services.
At Mobile Computer Services, we understand the importance of a seamless transition when it comes to new equipment set up & data transfer. Our dedicated team ensures that your new devices are integrated flawlessly into your existing setup, and all your valuable data is transferred securely. Here's why choosing us is the right decision for your needs:
Efficient Setup: Our experts handle the setup process efficiently, minimizing downtime and ensuring your equipment is up and running quickly.
Data Integrity: We prioritize the security of your data during transfer, making sure every file is moved accurately without any loss or corruption.
Minimal Disruption: We strive to make the transition as smooth as possible, so you can continue your work without significant interruptions.
Comprehensive Testing: Before completing the process, we thoroughly test the new equipment and the transferred data to ensure everything is functioning perfectly.
Expert Guidance: Our team provides you with guidance and assistance, helping you navigate your new devices and answering any questions you may have.
Computer Data Transfer By Skilled Pros You Can Trust
Experience secure and efficient computer data transfer by skilled pros you can trust. At Mobile Computer Services, our experts ensure your valuable data is moved seamlessly to new devices, minimizing disruption and ensuring data integrity. Trust us to handle your data transfer needs with professionalism and expertise. Contact us today for a smooth transition to your new technology.
Streamline Your Workflow with Expert Computer Installation in Wayne
When it comes to computer installation in Wayne, Mobile Computer Services stands out as a trusted partner. Our skilled professionals are equipped to handle every aspect of computer installation, from setting up hardware to configuring software. Whether you're a business setting up a new office or an individual looking for a smooth start with your new device, we're here to assist you.
Our computer installation services encompass:
Hardware Setup: We ensure your hardware components are assembled correctly and connected seamlessly for optimal performance.
Software Configuration: Our experts configure the operating system and software applications to meet your specific needs and preferences.
Network Integration: We integrate your computer into existing networks, ensuring you're ready to collaborate and access resources.
Data Migration: If you're upgrading from an old computer, we transfer your important data, files, and settings to your new device securely.
Performance Testing: Before we finish, we conduct thorough tests to ensure your computer is functioning smoothly and efficiently.
Frequently Asked New Equipment Set Up & Data Transfer Questions
New equipment set up and data transfer is a service where our skilled professionals help you seamlessly transition to new devices, ensuring all your data and settings are transferred securely.
Professional assistance ensures that your new devices are set up correctly, and your data is transferred safely without loss or corruption. It saves you time and minimizes the risk of errors.
CALL OUR WAYNE COMPUTER REPAIR EXPERTS OR COMPLETE OUR ONLINE FORM