Software Support: Walking You Through Resolutions And Effective Software Use In Wayne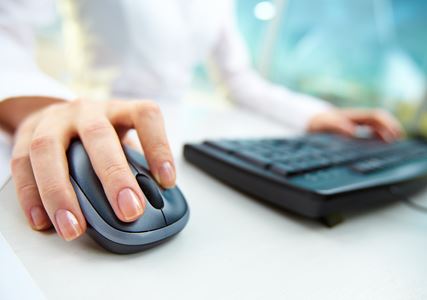 In the ever-evolving digital landscape, having seamless software functionality is crucial for businesses and individuals alike. At Mobile Computer Services, we take pride in offering comprehensive software support services that empower you to navigate the digital world with confidence. As the most trusted name for computer services for Wayne, our team of skilled professionals is committed to providing top-notch solutions that ensure your software runs smoothly, efficiently, and securely. Whether you're facing glitches, compatibility issues, or need guidance, trust us to be your go-to partner for all your software support needs in Wayne. Are you looking for reliable Wayne computer services that can provide you with the software support services you need? If so, give our team of skilled professionals a call today and let us show you the kind of quality results that have helped make us the most trusted resource for software support and networking solutions the area has to offer.
At Mobile Computer Services, we understand that each software ecosystem is unique. Our dedicated team brings a wealth of experience and in-depth knowledge to the table, offering tailored solutions that align perfectly with your requirements. Our local presence in Wayne ensures that you have access to quick and efficient support whenever you need it. Our software support services encompass a wide range of needs, from troubleshooting and updates to installation and optimization, all designed to keep your digital experience seamless.
Troubleshooting Software Installation & Operation
Encountering issues during software installation and operation can be frustrating and time-consuming. At Mobile Computer Services, we specialize in providing expert troubleshooting for software-related challenges. Our skilled professionals are adept at diagnosing and resolving issues, ensuring that your software runs smoothly and efficiently. Trust us to navigate the complexities, whether it's installation errors, compatibility concerns, or operational glitches. Get in touch today for reliable solutions that keep your software performing at its best.
Your Reliable Partner in Networking Solutions
Networking is the backbone of modern businesses, connecting people, processes, and systems. Mobile Computer Services offers comprehensive networking solutions that keep your operations seamlessly interconnected. From setup and configuration to troubleshooting and security, we have your networking needs covered in Wayne. Trust us to create a robust and efficient network infrastructure that empowers your business to thrive.
Frequently Asked Software Support Questions
We offer comprehensive software support for a wide range of applications, including operating systems, productivity software, security programs, and specialized software for various industries.
Absolutely. We specialize in identifying and addressing compatibility issues, ensuring that your software works seamlessly with your hardware and other applications.
CALL OUR WAYNE COMPUTER REPAIR EXPERTS OR COMPLETE OUR ONLINE FORM