Antivirus Software Installation & Virus Removal To Restore Your Wayne Computer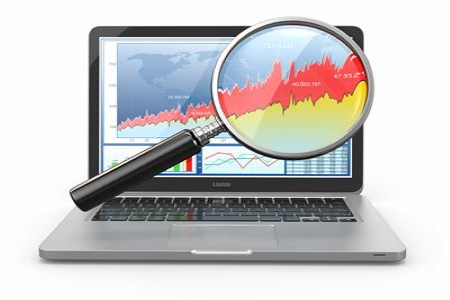 Now more than ever, our digital devices play an integral role in both our personal and professional lives. In the bustling town of Wayne, where businesses thrive and households increasingly depend on technology, safeguarding our devices against harmful threats is paramount. Mobile Computer Services is here to offer comprehensive antivirus software installation & virus removal to ensure your computer remains at its optimal performance. In this digital age, we understand the significance of keeping your devices secure from malicious software, and we are here to offer our specialized computer services for Wayne customers. Are you looking for reliable antivirus software installation & virus removal services in the Wayne area? If so, give our team of skilled professionals a call today and let us show you the kind of quality results that have helped make us the most trusted source for antivirus software installation & virus removal services and blue screen errors the area has to offer.
Every day, new viruses and malware are created, designed to exploit vulnerabilities and potentially compromise sensitive data. Wayne residents and business owners need to be proactive to avoid becoming victims. Relying on trusted professionals like us ensures you not only get the latest and most efficient antivirus software installation but also benefit from our expert virus removal services. This combination provides an essential shield against a continuously evolving landscape of digital threats.
Virus Removal: Clearing Away Trojans, Spyware, And More
Virus removal is a vital service in today's digital age, ensuring our devices are free from harmful intruders. Trojans, spyware, and other malicious software not only jeopardize the security of personal information but also hinder system performance. By efficiently clearing away these digital threats, one can maintain a safe, streamlined computing environment, safeguarding both data integrity and device functionality.
Combat Blue Screen Errors Efficiently in Wayne
Encountering the dreaded blue screen error can be daunting. Often referred to as the 'Blue Screen of Death', this error indicates a severe system problem that needs immediate attention. While many factors can trigger this error, from faulty hardware to software conflicts, it's crucial to address it promptly to prevent further complications. Wayne residents can rely on Mobile Computer Services for swift and effective solutions to tackle blue screen errors. Our expert team is equipped with the tools and know-how to diagnose and resolve these issues, ensuring your computer gets back up and running. If you're experiencing blue screen errors in Wayne, don't hesitate - contact Mobile Computer Services now for prompt assistance.
Frequently Asked Antivirus Software Installation & Virus Removal Questions
Antivirus software installation helps prevent malicious software from infecting your device, while virus removal services ensure any existing threats are eradicated. These services protect your data, maintain device performance, and offer peace of mind.
While free antivirus software provides basic protection, professional services offer comprehensive solutions tailored to your needs. Paid options often include advanced features, real-time monitoring, and expert support, enhancing your defense against evolving threats.
CALL OUR WAYNE COMPUTER REPAIR EXPERTS OR COMPLETE OUR ONLINE FORM