Wayne PoE Devices: Delivering Power & Data In One Ethernet Cable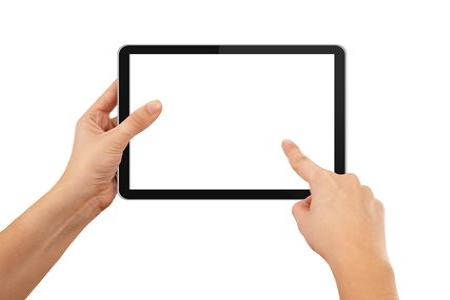 In today's tech-driven world, Power over Ethernet (PoE) devices have become an essential tool in creating efficient and clutter-free workspaces. For businesses and homes in Wayne, PoE devices ensure that your gadgets get both power and data from a single Ethernet cable. As the premier source for reliable computer services for Wayne, our skilled technicians here at Mobile Computer Services pride ourselves in providing state-of-the-art PoE solutions that cater to a wide array of needs. Our specialized computer services ensure that your devices are set up for optimal performance, every single time. Are you looking for a dependable computer service in Wayne to help you integrate PoE Devices into your home or business? If so, give our team of skilled technicians a call and let us show you the kind of quality results that have helped make us the area's most trusted resource for PoE Devices and networking services.
Whether you're looking to integrate VoIP phones, cameras, or other networked devices, our PoE installations guarantee minimal cabling with maximum benefits. For Wayne residents and businesses, this translates to less clutter, fewer power outlets, and a streamlined, cost-effective setup. With our expert touch, embracing the convenience and efficiency of PoE devices has never been easier.
Power Over Ethernet Device Management: Security Computers, VOIP Phones, And More
Enhance your tech setup with efficient Power over Ethernet (PoE) device management. At Mobile Computer Services in Wayne, we specialize in securing and optimizing various devices such as security computers and VoIP phones using a single Ethernet cable. Simplify your network while boosting security and functionality. Contact us today for seamless PoE integration and expert computer services.
Networking Solutions in Wayne
In addition to our premium PoE device offerings, we specialize in holistic networking solutions that set the foundation for robust and reliable connectivity. With our computer services, you get a network that's not only fast but also secure and resilient. Whether it's setting up a Wi-Fi network, optimizing bandwidth, or ensuring secure connections, our team has got you covered. Reach out today for end-to-end networking solutions that power Wayne's most dynamic businesses and homes.
Frequently Asked PoE Devices Questions
Power over Ethernet (PoE) devices are network devices that receive both data and power over a single Ethernet cable, eliminating the need for separate power sources.
Using PoE devices offers simplified installation, reduced cable clutter, centralized power management, and increased flexibility in device placement.
It's recommended to consult with professionals like Mobile Computer Services, who have experience in PoE integration and can ensure proper setup and compatibility.
CALL OUR WAYNE COMPUTER REPAIR EXPERTS OR COMPLETE OUR ONLINE FORM