Business IT Support: Network And Device Management For Wayne Businesses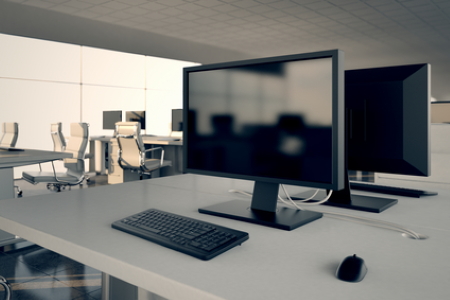 In today's competitive landscape, having robust IT infrastructure is vital for businesses to thrive. Mobile Computer Services is your trusted source for computer services for Wayne, offering unparalleled business IT support. We understand that each business has unique technological requirements, which is why our team of skilled professionals is dedicated to providing tailored solutions that address your specific needs. With our business IT support services, you can streamline your operations, bolster security, and maximize productivity. Are you looking for professional business IT support services for your Wayne business? If so, give our team of skilled professionals a call today and let us show you the kind of quality solutions that have helped make us the most trusted source for business IT support and service contracts the area has to offer.
For Wayne's dynamic business environment, ensuring smooth IT operations is a top priority. Our team specializes in creating efficient IT strategies, optimizing network performance, and ensuring data integrity. From setting up and maintaining your systems to offering prompt technical assistance, we are committed to helping you achieve your business goals.
Commercial IT Services Provider
Looking for a reliable commercial IT services provider? Look no further. At Mobile Computer Services, we specialize in delivering top-notch IT solutions tailored to your business needs. From seamless network management to advanced security measures, our expertise ensures your business stays competitive in the digital landscape. Partner with us and experience the power of optimized technology for business growth.
Unlock Ongoing Benefits with Service Contracts in Wayne
For businesses seeking a proactive approach to IT management, Mobile Computer Services offers service contracts in Wayne. These contracts provide:
Regular maintenance and updates for your IT systems.
Timely response to technical issues and emergencies.
Strategic IT planning and solutions for long-term growth.
Cost-effective IT management with predictable expenses.
Peace of mind with reliable and dependable IT support.
Frequently Asked Business IT Support Questions
Businesses require IT support to ensure seamless operations, enhance security, and maximize efficiency. Professional IT support helps prevent and address technical issues promptly, allowing businesses to focus on their core activities.
Business IT support covers a wide spectrum, including network management, data security, hardware and software maintenance, technical troubleshooting, cloud solutions, and IT consulting.
CALL OUR WAYNE COMPUTER REPAIR EXPERTS OR COMPLETE OUR ONLINE FORM