Web Hosting: Complete Domain Name And DNS Hosting Provider In Wayne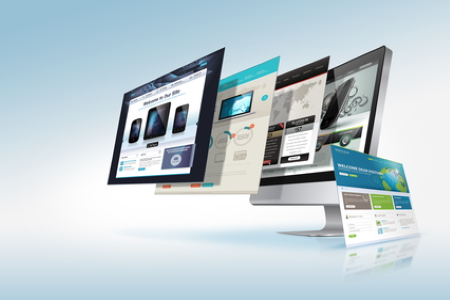 In the digital age, web hosting has become an essential service for businesses of all sizes. A robust web hosting platform not only guarantees your website's accessibility but also ensures optimal performance. At Mobile Computer Services, we pride ourselves on offering premium web hosting services tailored to meet the specific needs of our Wayne clientele. Whether you're launching a new website or looking to migrate an existing one, our team of professionals is here to make the process smooth and hassle-free. As the premier name in computer services for Wayne, you can trust us to handle the intricacies of web hosting so you can focus on what you do best - running your business. Are you looking for reliable web hosting services for your Wayne business? If so, give our team of skilled professionals a call today and let us show you the kind of quality service that's helped make us the premier choice for web hosting and email hosting the area has to offer.
Wayne's business landscape is diverse and dynamic, requiring an online presence that's both stable and scalable. As your local computer services provider, we understand the unique challenges businesses in Wayne's face. Our web hosting solutions are designed with this in mind, offering the perfect blend of speed, security, and reliability.
Domain Hosting For Businesses
Establish a strong online presence with our specialized domain hosting services. Mobile Computer Services offers seamless domain hosting solutions for businesses in Wayne. Secure your unique domain name, ensure optimal website accessibility, and streamline your online branding. With our expert domain hosting, your business can make a lasting impression on the digital landscape. Contact us today to elevate your online identity and enhance your business's visibility.
Email Hosting: Seamless Communication Solutions
In today's fast-paced business world, efficient communication is crucial. Email remains one of the primary modes of professional communication, and having a reliable email hosting service can significantly impact your business operations. Mobile Computer Services is proud to offer robust email hosting solutions for Wayne businesses. Our services ensure you can:
Send and receive emails without hitches.
Enjoy ample storage for your communications.
Benefit from advanced security features, protecting you from spam and phishing attacks.
Have access to your emails, anytime and anywhere.
Don't let poor email hosting disrupt your communication. Contact Mobile Computer Services for top-tier email hosting solutions tailored for Wayne's dynamic business environment.
Frequently Asked Domain Name/DNS Hosting Questions
Domain hosting involves renting server space to store your website's files, making it accessible on the internet using your chosen domain name.
DNS (Domain Name System) hosting translates domain names into IP addresses, directing users to the correct server hosting your website.
DNS affects the initial connection to your website. Our optimized DNS hosting ensures quick and efficient domain-to-IP resolution for faster website loading.
CALL OUR WAYNE COMPUTER REPAIR EXPERTS OR COMPLETE OUR ONLINE FORM