Fixing Blue Screen Errors & Popup Errors To Get Your Computer Working Again In Wayne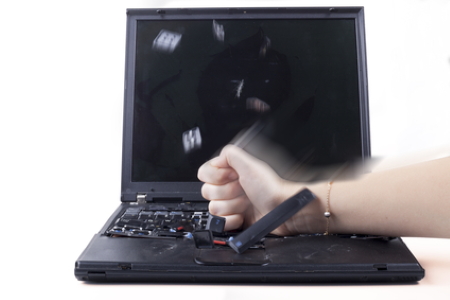 In the bustling town of Wayne, where digital devices play a central role in our lives, encountering blue screen errors & popup errors can be a frustrating ordeal. These unexpected disruptions can disrupt work, compromise data integrity, and cause undue stress. At Mobile Computer Services, we're the premier name for computer services for Wayne, and we're dedicated to providing expert solutions to tackle these issues head-on. Our team of skilled technicians possesses the knowledge and experience to diagnose and resolve blue screen errors & popup errors efficiently, ensuring your devices function smoothly and hassle-free. Are you looking for reliable computer services in Wayne to help you fix your blue screen errors & popup errors? If so, give our team of skilled professionals a call today and let us show you the kind of quality results that have helped make us the most trusted resource for blue screen errors & popup errors and data recovery services the area has to offer.
Whether it's the perplexing blue screen error that leaves you puzzled or the intrusive popup errors that interrupt your tasks, we have you covered. Our commitment to delivering top-tier computer services to the Wayne community extends to addressing these common yet vexing issues that many individuals and businesses encounter.
The Blue Screen Of Death - What You Can Do
The "Blue Screen of Death" (BSOD) can be a daunting sight for any computer user, signaling severe system malfunctions. While its root causes vary from hardware issues to software conflicts, immediate steps include noting down error codes, restarting the computer, and ensuring all drivers are updated. If persisting, give our team of skilled professionals a call, as expert technicians can diagnose the exact problem and provide effective solutions to restore normalcy.
Have Computer Popup Errors That Won't Go Away? We Can Help
Stuck with relentless computer popup errors disrupting your digital experience? Look no further. Our expert team at Mobile Computer Services is here to help. With in-depth knowledge and proven solutions, we specialize in tackling persistent popup errors that hinder your tasks. Say goodbye to the frustration and reach out to us for prompt and effective resolution.
Frequently Asked Blue Screen Errors & Popup Errors Questions
Blue screen errors can stem from hardware issues, driver conflicts, or software glitches, while popup errors often result from adware, malware, or incompatible applications.
Yes, both types of errors indicate underlying issues that require attention. Blue screen errors can signify critical system problems, and popup errors might suggest security threats or software conflicts.
CALL OUR WAYNE COMPUTER REPAIR EXPERTS OR COMPLETE OUR ONLINE FORM