Networking: Complete Equipment Wired and Wireless Interconnectivity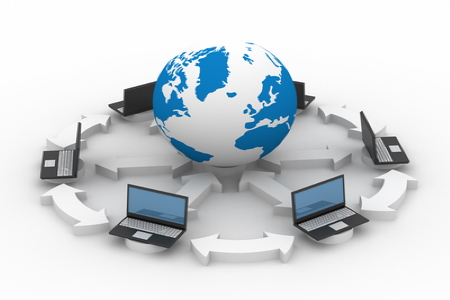 In today's rapidly evolving digital landscape, a robust networking infrastructure isn't just an advantage—it's essential. As the premier specialists for computer services for Wayne, we understand the intricate challenges local businesses face. Every company, regardless of size, relies heavily on stable, secure, and efficient networks to stay connected, productive, and competitive. With the plethora of devices and digital solutions permeating the workplace, it's imperative to have a network that can handle the demands seamlessly. Are you looking for a reliable computer service in Wayne that can help with all of your networking needs? If so, give our team of skilled professionals a call today and let us show you the kind of quality results that have helped make us the area's most trusted resource for networking and business IT support services.
Our expertise doesn't just stop at establishing connections; we ensure they are both robust and resilient. With a focus on adaptability, we provide networking solutions that can evolve with the ever-changing tech landscape. More than just a service, we're a partnership, assisting Wayne businesses in navigating the digital age with ease and confidence.
Connecting Computers And Peripherals Like Printers, Scanners, And More
Streamline your workflow in Wayne by seamlessly connecting computers and essential peripherals like printers, scanners, and more. Our expert team at Mobile Computer Services ensures hassle-free integration, enabling you to focus on your tasks without technology roadblocks. Experience enhanced productivity and efficiency through our reliable services. Contact us today to simplify your workspace and optimize your operations.
Expert IT Support for Your Business
A company is only as strong as its technological backbone. That's where our business IT support comes into play. Wayne enterprises, both fledgling and established, can rely on us for prompt, professional, and proactive IT solutions. With a focus on preempting issues before they escalate, our team ensures your operations run smoothly. From routine troubleshooting to in-depth consultations, our computer services team has got you covered. Don't let IT setbacks hold you back—contact Mobile Computer Services for exceptional business IT support.
Frequently Asked Networking Questions
Networking involves linking computers and devices to share resources and communicate. It's vital for businesses as it enables efficient data exchange, seamless collaboration, and centralized management of resources, leading to improved productivity and streamlined operations.
Our skilled technicians configure and optimize your network infrastructure, ensuring smooth connectivity, secure data transmission, and efficient resource sharing. We tailor solutions to your needs, whether it's setting up a wired or wireless network.
CALL OUR WAYNE COMPUTER REPAIR EXPERTS OR COMPLETE OUR ONLINE FORM