Email Hosting, Configuration, & Troubleshooting Specialists In Wayne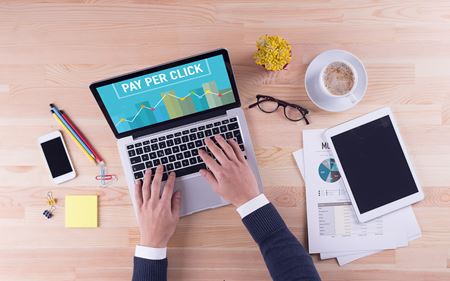 Now more than ever, businesses in Wayne understand the significance of having an email system that runs smoothly and efficiently. After all, in today's digital age, communication via email remains a crucial tool for operations, making Email Hosting, Configuration, & Troubleshooting an indispensable part of any business's IT strategy. Mobile Computer Services is the premier name for computer services in Wayne, and we're committed to providing the businesses of Wayne with the highest standard of computer services to address all their email needs. Are you looking for reliable computer services that can help with your email hosting, configuration, & troubleshooting needs? If so, give our team of skilled professionals a call today and let us show you the kind of quality results that have helped make us the most trusted source for email hosting, configuration, & troubleshooting and service contracts the area has to offer.
Have you ever faced the inconvenience of a failed email delivery? Or the frustration when an essential configuration leads to an avalanche of errors? These disruptions can pose considerable challenges, especially for growing businesses. This is where our expertise in Email Hosting, Configuration, & Troubleshooting steps in, ensuring Wayne businesses never miss a beat when it comes to electronic communication.
Outlook Email Issues
Experiencing frustrating Outlook email issues? Look no further. Our expert team at Mobile Computer Services is well-versed in resolving Outlook email challenges, ensuring seamless communication for your business. Contact us today to tackle those email glitches head-on and enjoy a smooth emailing experience.
Email Access Troubleshooting
Struggling with email access issues? Let us help you get back on track. At Mobile Computer Services, we specialize in email access troubleshooting to ensure uninterrupted communication for your business. Our skilled team is ready to tackle any email access challenge and restore your connectivity. Don't let email hiccups slow you down - reach out to us today for reliable solutions.
Frequently Asked Email Hosting, Configuration, & Troubleshooting Questions
Email hosting is a service that provides you with a dedicated server to manage your email accounts and communication. It ensures better security, reliability, and customization compared to free email services. Having your email hosted professionally can enhance your business's credibility and streamline communication.
Absolutely. Our migration experts can safely transfer your existing emails, contacts, and other data from your current email hosting provider to our services. We'll ensure minimal downtime and a seamless transition for you and your team.
CALL OUR WAYNE COMPUTER REPAIR EXPERTS OR COMPLETE OUR ONLINE FORM