Windows Servers: Windows Domain Servers, Installations, & Configuration For Your Wayne Business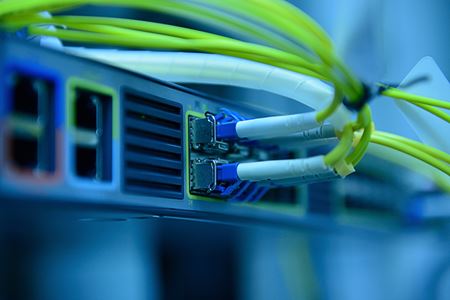 Operating a business in Wayne, we understand the increasing dependence on seamless digital infrastructures. An integral part of this is the Windows domain servers, installations, & configuration. When set up accurately, they not only ensure smooth daily operations but also become the backbone for business scalability. With the integration of a Windows domain server, businesses can centralize user management, heighten security, and improve data accessibility. As the most trusted name for quality computer services for Wayne, our services are intricately designed to cater to the unique requirements of every client. Whether you're initiating a fresh setup or migrating from a previous configuration, we handle the complexities so you can focus on your business. Are you looking for reliable Windows domain servers, installations, & configurations for your Wayne area business? If so, give our team of skilled professionals a call today and let us show you the kind of quality results that have helped make us the area's most trusted resource for Windows domain servers, installations, & configurations, and email hosting services.
Wayne is a dynamic hub for businesses of all sizes, and we've witnessed the transformative power of well-orchestrated IT systems. Central to this is the role played by Windows domain servers, installations, & configuration. When done right, they can significantly boost your business productivity, ensuring that your team has the tools they need when they need them. In this ever-evolving digital age, it's imperative to have professionals who can not only initiate such setups but also provide the necessary follow-up computer services to ensure long-term reliability.
Windows Server Specialist
Trust the expertise of our Windows server specialists to optimize your business operations in Wayne. With a deep understanding of Windows server systems, our specialists ensure seamless configurations, installations, and maintenance. Contact us today to harness the power of efficient and reliable Windows server solutions for your business needs.
Windows Server Installation & Configuration
Experience top-tier Windows server installation and configuration services in Wayne. Our skilled professionals ensure flawless setup and seamless integration, enhancing your network's performance. From initial setup to advanced configurations, we've got you covered. Contact us to unleash the potential of your Windows server infrastructure for optimal productivity and efficiency.
Frequently Asked Windows Domain Servers, Installations & Configuration Questions
A Windows domain server is a centralized network server that manages user authentication, security policies, and access to network resources within a Windows domain.
A Windows domain server provides centralized control over user accounts, security settings, and network resources, leading to improved security, easier management, and enhanced collaboration.
Absolutely. We specialize in seamless server migration, ensuring your data and configurations are transferred smoothly to the new Windows domain server.
CALL OUR WAYNE COMPUTER REPAIR EXPERTS OR COMPLETE OUR ONLINE FORM